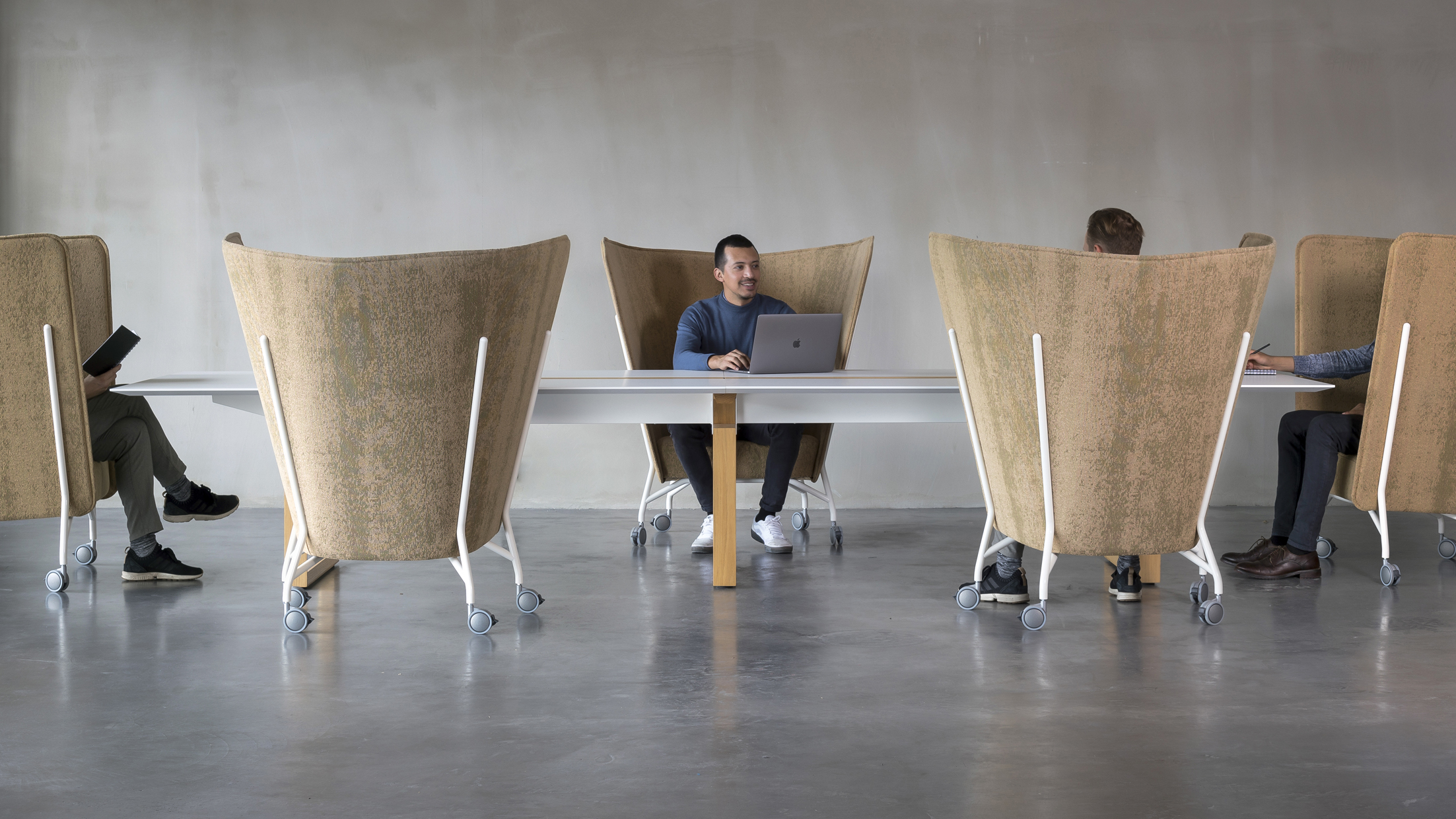 "Embrace your space, alone or together"
Inno's iconic Aura High Back Chair on wheels is a solution for mobility in any working and meeting spaces. The friendly form welcomes you and offers an efficent shelter when a quiet moment is needed or social distance appreciated. This award winning design by Mikko Laakkonen is more relevant than ever, and can also be upholstered with antibacterial fabrics.
Group it together with the modular In-Tensive meeting table, or the Aura sofas and Aura Low Back Chairs to create a whole furniture concept for a unique office, meeting room or lobby.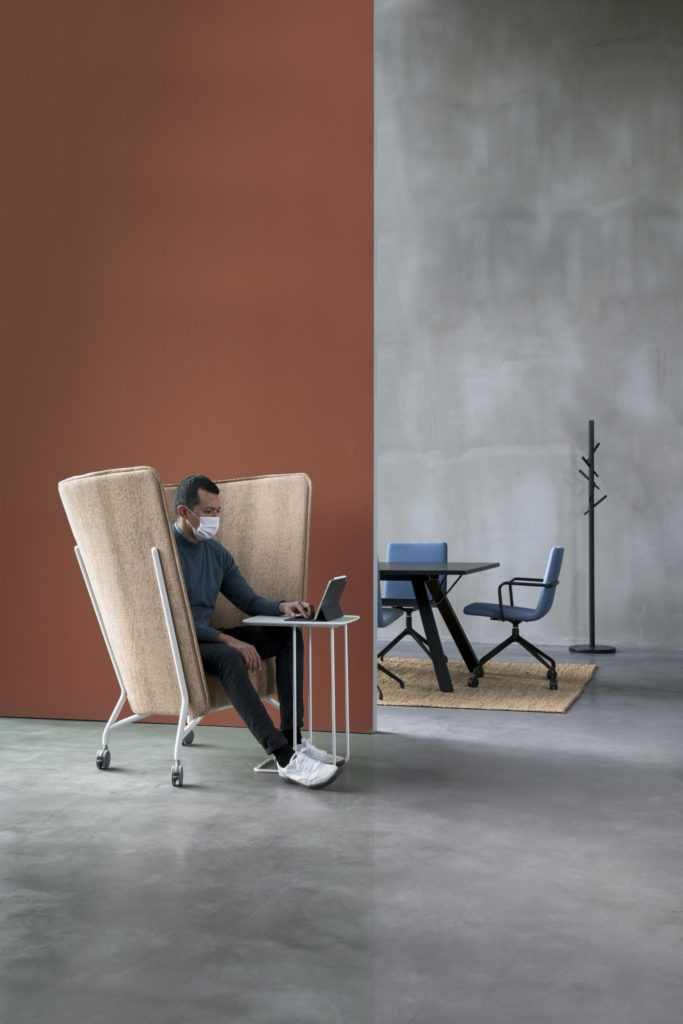 The side table in front of Aura is Bondo Laptop, design Harri Korhonen. It belongs to a family of elegant, lightweight coffee and side tables designed to be paired with sofas and lounge chairs. The tables are in different shapes and heights that overlap each other allowing the creation of playful and organic layouts.
News Archive